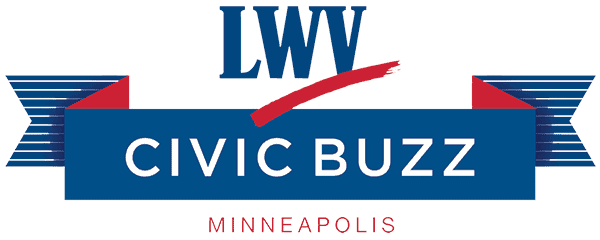 PUBLIC Speaker & Discussion Series
Interested in discussing local issues? Learning more city government actions? Join us for our community speaker series now via Zoom. A discussion with LWVMpls means all voices are heard. Our goal: everyone leaves the discussion with a broader understanding of the issues.
This event has passed. View the event recording below.
Topic: Rent Control (Ballot Question #3)
Presenters: Jennifer Arnold, Ginger Jentzen & Cecil Smith
Date: Tuesday, October 5, 2021
This fall, Minneapolis voters will have an opportunity to vote on a Rent Control amendment to the Minneapolis City Charter – Ballot Question #3. If this measure passes, it would authorize the City Council to enact a rent control program which would regulate rents on private residential property in the City of Minneapolis. Our Civic Buzz will feature experts on both sides of this issue. Presenters in favor of rent control and the proposed charter amendment are Jennifer Arnold of United Renters for Justice and Ginger Jentzen of Minneapolis United for Rent Control. Cecil Smith of the Sensible Housing Ballot Committee will present arguments against rent control and passing Ballot Question 3.