Help us empower and educate voters and defend democracy.
TAKE ACTION
Have your voice heard by elected officials and policy makers.
Here are a few ways to get involved:
SUPPORT OUR WORK
There are many ways you can support us. Becoming a member will open a myriad of opportunities for leadership, education and working with people who share your passion for participatory democracy. Making a donation will support the non-partisan work the League does in our community.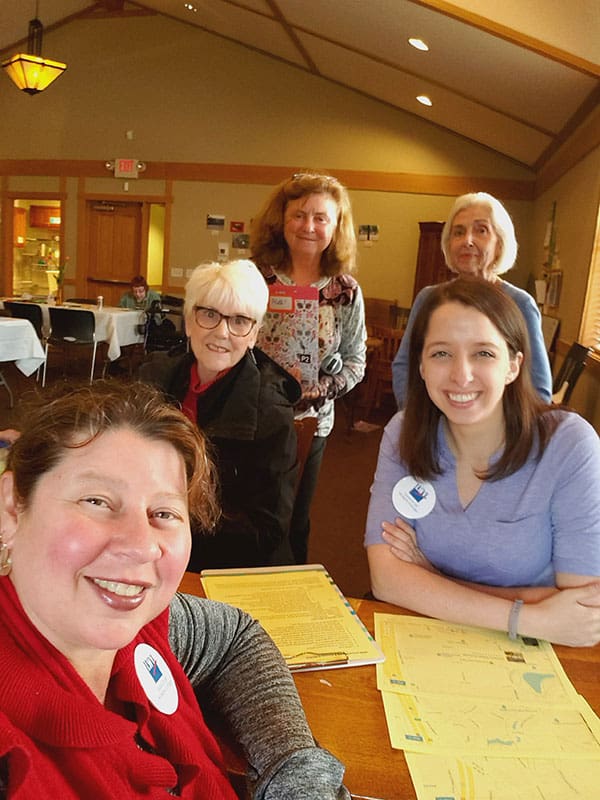 VOLUNTEER
You don't have to be a member to volunteer, though being a member connects you with other members and ensures ongoing information about volunteer opportunities. We encourage you to join online.
If you know a specific LWV Mpls project or program in which you are interested, we will be happy to connect you with others working in that area. In general, there are four types of LWV volunteer commitments:
One-time activities, e.g., helping register voters
Short-term projects, e.g., a fundraiser
Committees, e.g., to study an issue
Leadership positions, e.g., committee chair or board member
Voter Services and Education
Join us to register and educate voters. Help collect data and materials from polling places around the city and transport them back to a central location. Register voters at citizenship ceremonies. Prepare voter guides, or work with community groups to increase voter knowledge about the election process.
Candidate Forums
Work as a moderator or timekeeper.
Neighborhood Elections
Register electors, moderate forums, act as a timekeeper, count ballots.
Committees
Work with other League members studying issues and suggesting member action. Committees include: DEI, Policing, Voter Services, Communications, Programming, Parks, and more
Volunteer Coordination
Track member interests and work with other members to help them get involved.
Development
Work with a committee responsible for generating revenue for the organization through fundraisers, grants, and donations.
Membership
Help recruit and retain members.
Programming
Help plan and produce Civic Buzz, a speaker/discussion series on local topics, and We the People, a video interview series of community leaders on local topics.
Communications
Help promote all that we do and help us reach all Minneapolis communities so they know how we can help! Write press releases, social posts, design promotional and educational materials.