Minneapolis City elections are Nov 2. CLICK HERE to view Candidate questionnaire responses, links to Candidate forum videos and Civic Buzz videos.
We are a non-partisan political organization that encourages informed and active participation in all levels of government, works to increase understanding of major policy issues, and influences public policy through education and advocacy.
We recognize and strive to eliminate barriers to participation in the election process, especially for first time voters, new citizens, and communities of color and low income.  
An educated voter is a likely voter. By conducting forums, producing voter guides, and holding information sessions on a wide variety of issues, we promote active citizenship. 
Check out our programs, Civic Buzz and We the People.
While we are non-partisan, we are not without opinions. We arrive at positions through study and consensus and then lobby elected officials, based on listening to our members.
Minneapolis League of Women Voters (LWVMpls) released their 2021 candidate surveys, a nonpartisan tool to help Minneapolis voters make informed decisions as they go to the polls beginning…
Details...
League of Women Voters has a 100-year history of striving to make democracy work for all citizens. Its roots are in thesuffragist movement, but it quickly moved from the enfranchisement of women to take on the issues of the day – always in a non-partisan framework supported by volunteers.
Much has changed since 1919. LWV is inclusive of all gender identities, and non-citizens. The goals of supporting goodgovernment have remained the same, however. We invite youto explore League in its decade-by-decade work to promote civic engagement and strong communities.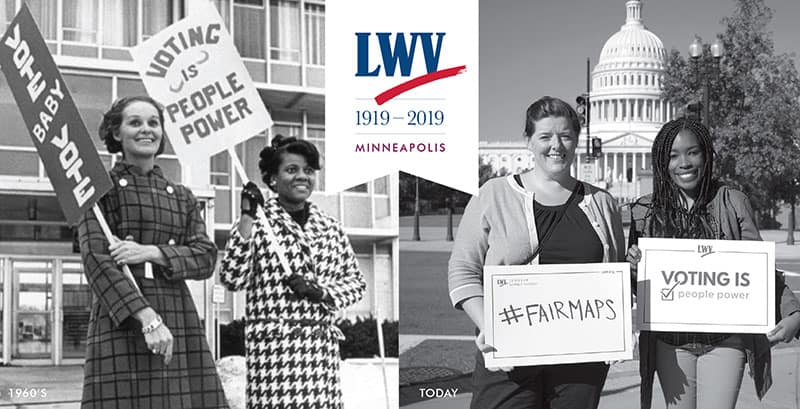 Follow @LWVMpls on Twitter
Saturday, October 23, 2021 is Vote Early Day. Vote early day occurs just as the nation as a whole fully tunes into the election and is ready to learn about their voting options. Learn how you can get involved here: https://t.co/QzJDu8JUhF
Join us online for a Ward 13 Candidate Forum Today, from 7:00 – 8:30 p.m. Candidates and the moderator will be in-person, but there will be no live audience. The forum will be recorded and livestreamed on the League of Women Voters Minneapolis Facebook.
https://t.co/yLRA43y0xJ https://t.co/aIWxusVXh2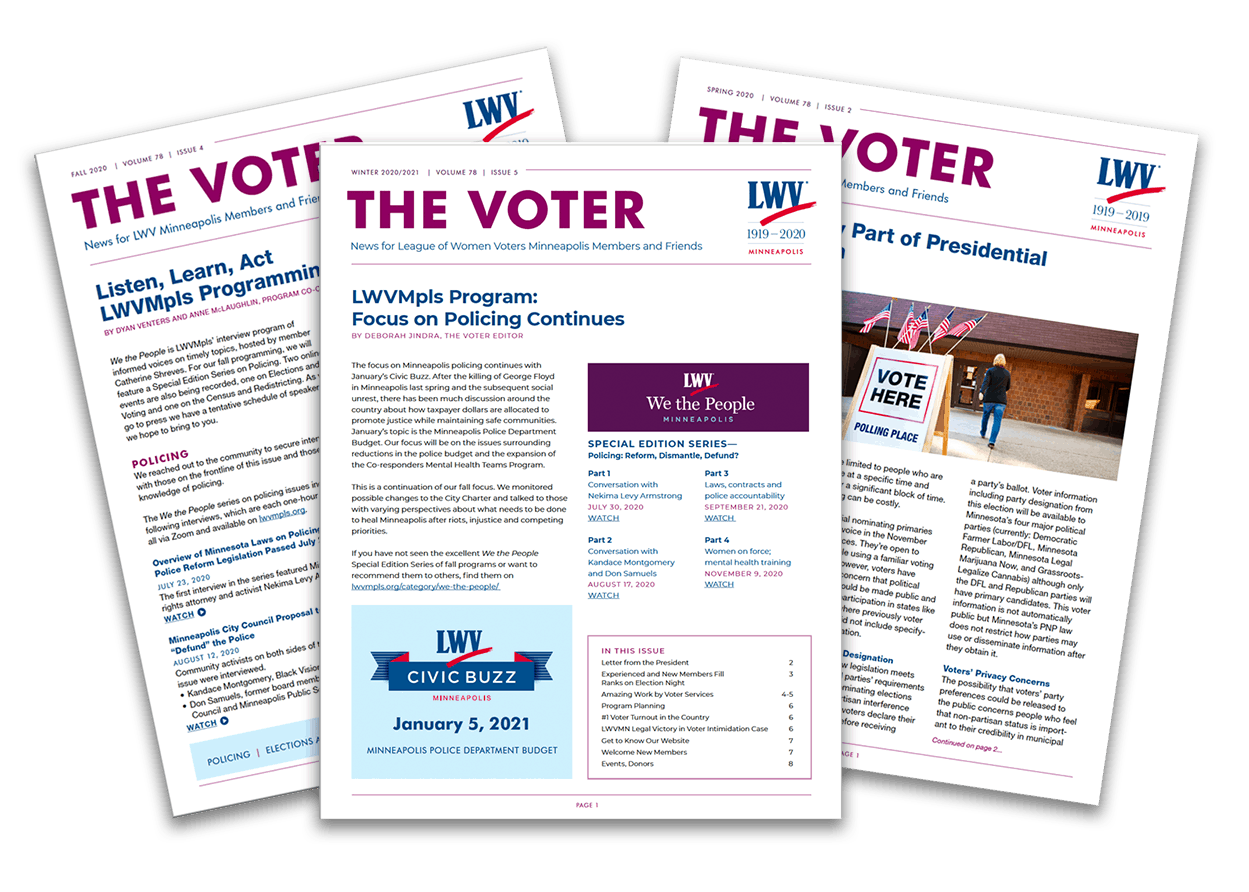 Want to learn more about what we do? We publish a newsletter four times a year.