We are a non-partisan political organization that encourages informed and active participation in all levels of government, works to increase understanding of major policy issues, and influences public policy through education and advocacy.
We recognize and strive to eliminate barriers to participation in the election process, especially for first time voters, new citizens, and communities of color and low income.  
An educated voter is a likely voter. By conducting forums, producing voter guides, and holding information sessions on a wide variety of issues, we promote active citizenship. 
Check out our programs, Civic Buzz and We the People.
While we are non-partisan, we are not without opinions. We arrive at positions through study and consensus and then lobby elected officials, based on listening to our members.
This is the fifth article in a series on voting in the 2022 election, written by the League of Women Voters Minneapolis. This article is titled "Who Votes,…
Details...
League of Women Voters has a 100-year history of striving to make democracy work for all citizens. Its roots are in thesuffragist movement, but it quickly moved from the enfranchisement of women to take on the issues of the day – always in a non-partisan framework supported by volunteers.
Much has changed since 1919. LWV is inclusive of all gender identities, and non-citizens. The goals of supporting goodgovernment have remained the same, however. We invite youto explore League in its decade-by-decade work to promote civic engagement and strong communities.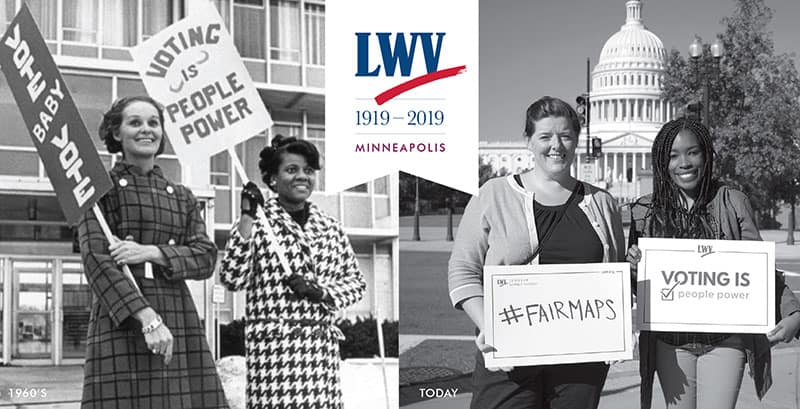 Follow @LWVMpls on Twitter
Did you know, you can vote curbside at your polling place? There are election judges outside the polling place for curbside polling. Just ask one of them for a ballot. Here is the link that describes curbside voting https://t.co/DnTd1pQ4Hw
Dear Voters,
Primaries are THIS Tuesday, August 9! Please use your voice and VOTE! If you need help finding ANY information such as your registration status, polling place, candidate info and more, check this link out: https://t.co/rWyq1szHaF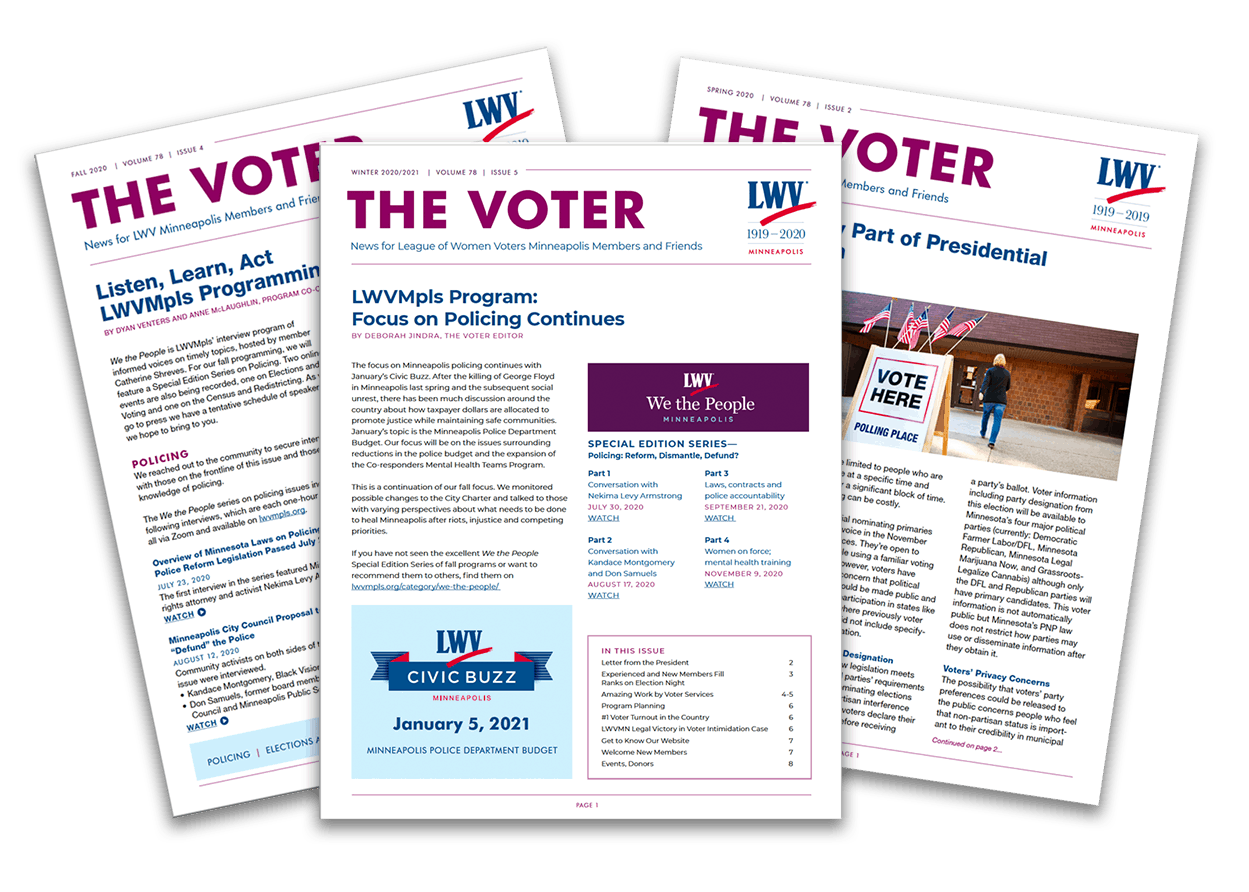 Want to learn more about what we do? We publish a newsletter four times a year.