We are a non-partisan political organization that encourages informed and active participation in all levels of government, works to increase understanding of major policy issues, and influences public policy through education and advocacy.
We recognize and strive to eliminate barriers to participation in the election process, especially for first time voters, new citizens, and communities of color and low income.  
An educated voter is a likely voter. By conducting forums, producing voter guides, and holding information sessions on a wide variety of issues, we promote active citizenship. 
Check out our programs, Civic Buzz and We the People.
While we are non-partisan, we are not without opinions. We arrive at positions through study and consensus and then lobby elected officials, based on listening to our members.
A discussion about public safety with MPD Chief Medaria Arrodando, Sergeant Kristopher Brown, and Director of the Office of Violence Prevention Sasha Cotton.
Read More
In light of the upcoming November 2021 elections, we asked an impressive group of women to talk about the nuts and bolts of running for public office.
Read More
League of Women Voters has a 100-year history of striving to make democracy work for all citizens. Its roots are in the suffragist movement, but it quickly moved from the enfranchisement of women to take on the issues of the day – always in a non-partisan framework supported by volunteers.
Much has changed since 1919. LWV is inclusive of all gender identities, and non-citizens. The goals of supporting good government have remained the same, however. We invite you to explore League in its decade-by-decade work to promote civic engagement and strong communities.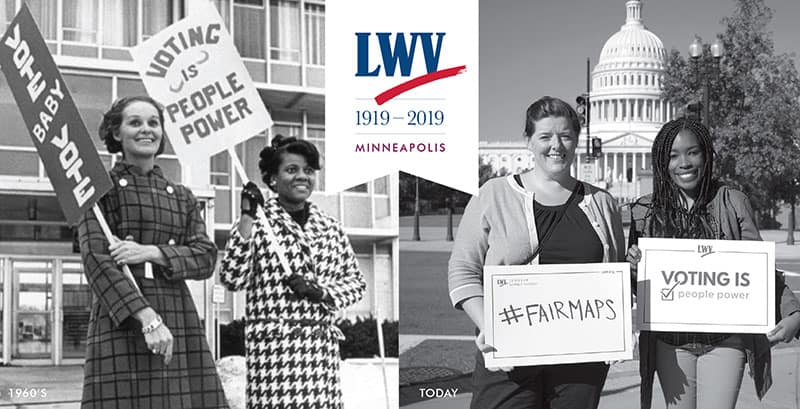 Follow @LWVMpls on Twitter
2 days ago
Today is a historic day. The first woman to serve in the White House was sworn in as Vice President. She is also the first person of black and South Asian descent to serve in the executive office. Here's to a new beginning! #Inauguration2021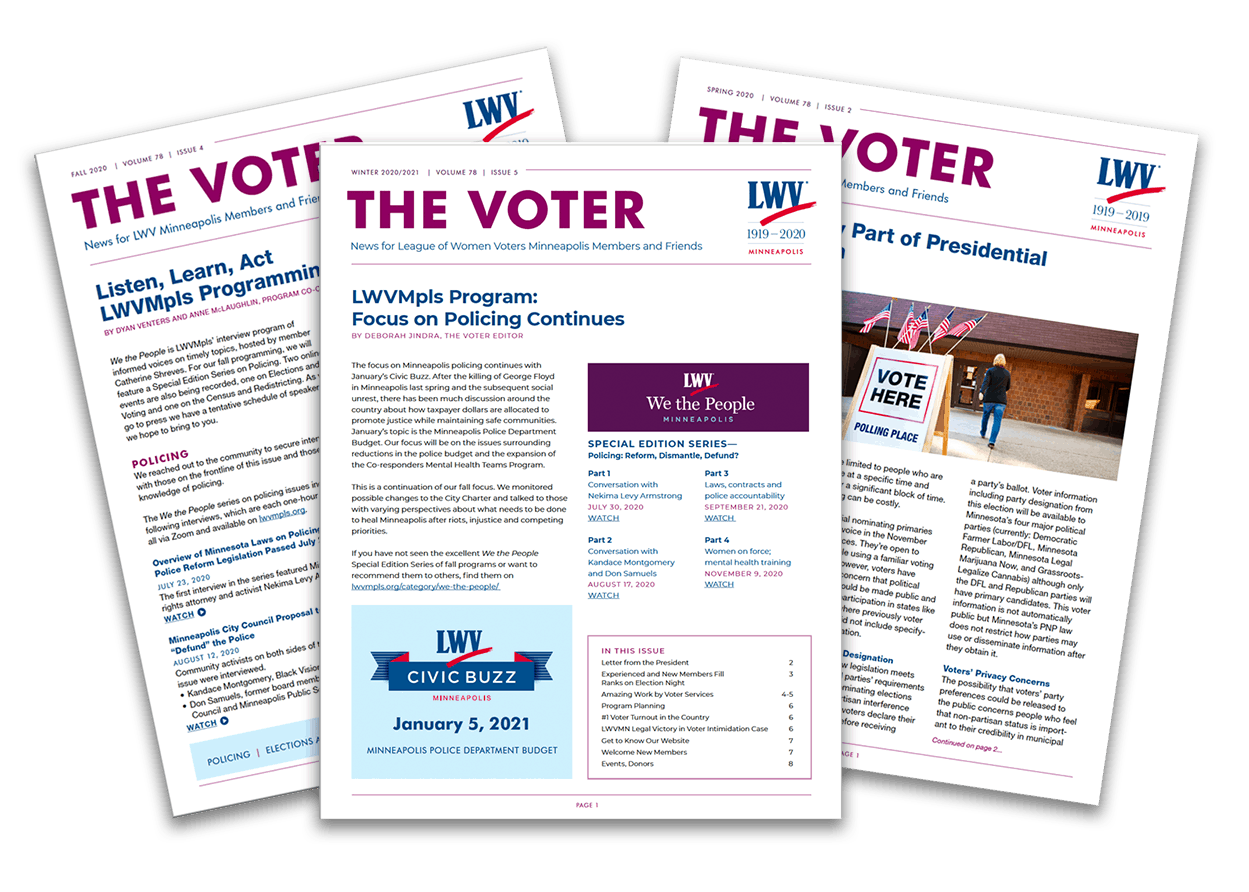 Want to learn more about what we do? We publish a newsletter four times a year.