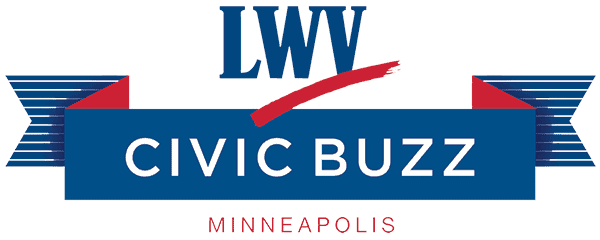 PUBLIC Speaker & Discussion Series
Interested in discussing local issues? Learning more city government actions? Join us for our community speaker series now via Zoom. A discussion with LWVMpls means all voices are heard. Our goal: everyone leaves the discussion with a broader understanding of the issues.
Steve Simon-Get Ready for Minnesota Presidential Primary!
here was no Civic Buzz on January 7, 2020. Instead we collaborated with LWV St Paul to host Secretary of State Steve Simon as our speaker.  This meeting was held at the St Paul Neighborhood Network 550 Vandalia Street Suite 170, Saint Paul MN 55114 –Tuesday, January 21, 2020, 6:30 p.m. to 8:30 p.m.
[arve url="https://www.youtube.com/watch?v=kkyv7_cO6Qk&feature=youtu.be" /]