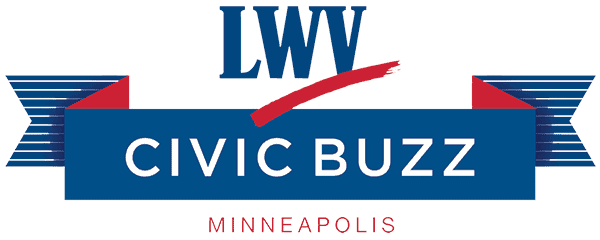 PUBLIC Speaker & Discussion Series
Interested in discussing local issues? Learning more city government actions? Join us for our community speaker series now via Zoom. A discussion with LWVMpls means all voices are heard. Our goal: everyone leaves the discussion with a broader understanding of the issues.
Metropolitan Council, What's Next?
In preparation for our consensus vote in February, Civic Buzz focuses on the Metropolitan Council and its governance model. Our special guest is Metropolitan Council member, Cara Letofsky, who represents the 8th District (the eastern part of Minneapolis). LWV members throughout the Metropolitan area are discussing consensus proposals from the Council of Metropolitan Leagues (CMAL), reviewing the report coming from CMAL. Cara is a member of the Minneapolis Public Housing Authority and was formerly a policy aide to Mayor Rybak and Lyndale Neighborhood Development Corporation Executive Director.