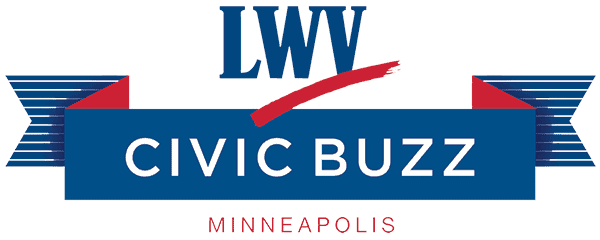 PUBLIC Speaker & Discussion Series
Interested in discussing local issues? Learning more city government actions? Join us for our community speaker series now via Zoom. A discussion with LWVMpls means all voices are heard. Our goal: everyone leaves the discussion with a broader understanding of the issues.
Immigration: Current Trends and Issues in Minneapolis and Minnesota.
The four panel members were Justin Hollis from the Amherst H. Wilder Foundation's Research Team talking with us about current immigration situation in our city and state as it relates to our overall quality of life.
Michelle Rivero, Director of the Minneapolis Neighborhood and Community Relations Departmant, speaking with us about her work advising the Mayor, City Council and City Departments on federal immigration policies and local developments.
Lindsey Greising, Staff Attorney, Refugee and Immigrant Program of The Advocates for Human Rights addresses immigrant issues through the lens of research, education and advocacy with a focus on migration and trafficking, and Hennepin County Commissioner, District 3, Marion Greene.
Video courtesy of The Uptake.