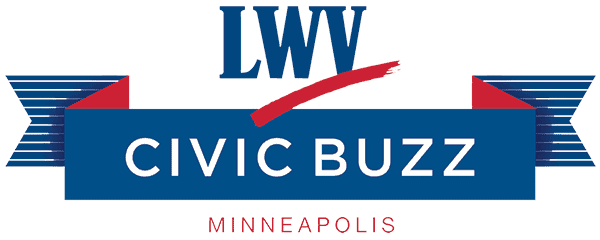 PUBLIC Speaker & Discussion Series
Interested in discussing local issues? Learning more city government actions? Join us for our community speaker series now via Zoom. A discussion with LWVMpls means all voices are heard. Our goal: everyone leaves the discussion with a broader understanding of the issues.
Civic Buzz: The Role of the Minneapolis Charter Commission on March 23
In case you missed it, here is a recording of our Civic Buzz from March 23, where we had the opportunity to talk with Barry Clegg, Chairperson of the Charter Commission. He shared with how the Minneapolis City Charter Commission works and what the proposed amendments may be for this coming election
Watch now.
When: March 23, 7 PM – 8:30 PM