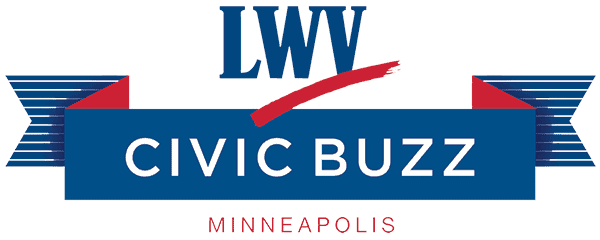 PUBLIC Speaker & Discussion Series
Interested in discussing local issues? Learning more city government actions? Join us for our community speaker series now via Zoom. A discussion with LWVMpls means all voices are heard. Our goal: everyone leaves the discussion with a broader understanding of the issues.
Civic Buzz: Medicare: History, the Destruction by Corporate Profiteers, and What You Can (and Should) Do About It
This event has passed. Please watch the replay by clicking HERE!
You can also view the slides by clicking here.
Please join League members on Tuesday, February 7 at 7:00 p.m. for our February Civic Buzz: Threats to Medicare - What You Need to Know. League member and healthcare expert Anne Jones will present an informative video and lead the discussion on the history of Medicare and the threats Medicare is facing today. The meeting will be by Zoom.
Dr. Ken Engelhart will speak on the history of Social Security and Medicare with an explanation of the current threats to health security for seniors and the disabled in our country posed by a "payment model" that privatizes and monetizes original Medicare and will do away with Medicare as we know it by the end of the decade. Anne Jones, League member, RN, and Vice Chair of Health Care for All Minnesota will also be available for questions during the Q & A.
Dr. Engelhart is a retired family physician and health care reform advocate with Health Care for All Minnesota.
Anne Jones is a member of the LWVMpls, an RN and Vice-Chair of Health Care for All Minnesota.