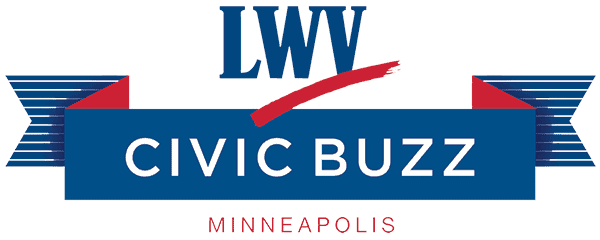 PUBLIC SPEAKER & Discussion Series
Interested in discussing local issues? Learning more about what your city government is doing? Join us for our community speaker series now via Zoom. A discussion with LWVMpls means all voices are heard. Our goal: everyone leaves the discussion with a broader understanding of the issues.
We had a lively and informative discussion on April 6th regarding the proposed education amendment to the MN Constitution. Watch it here.
_____________________
__
April 6, 7 – 8:30 pm
Our four distinguished speakers will discuss the proposed amendment to the education section of the Minnesota constitution. Will this amendment help Minnesota close the educational achievement gap and improve public education for all K-12 students?
Speakers:
David Schultz, Hamline University, Constitutional law expert
Justice Alan Page, Retired Minnesota Supreme Court Justice
Denise Specht, President, Education MN
Neel Kashkari, President, Federal Reserve Bank of Minneapolis