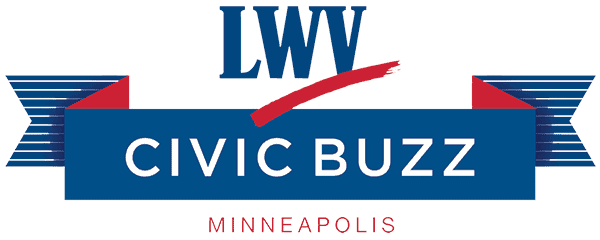 PUBLIC Speaker & Discussion Series
Interested in discussing local issues? Learning more city government actions? Join us for our community speaker series now via Zoom. A discussion with LWVMpls means all voices are heard. Our goal: everyone leaves the discussion with a broader understanding of the issues.
April Civic Buzz: Partnerships to End Homelessness
This Event has PASSED. Please watch the replay on our YouTube by clicking HERE!
As Community Connection Manager, Craig shares Beacon's vision that all people have a home, no exceptions, with both future and current Beacon leaders and supporters. By leading informational tours, presenting to congregations, civic organizations, or businesses, and representing Beacon in public, he works to increase the organization's capacity to provide homes. Craig left a decade-long career as a litigator in order to do this work because home is too important not to support with everything he's got.
Watch the replay HERE!