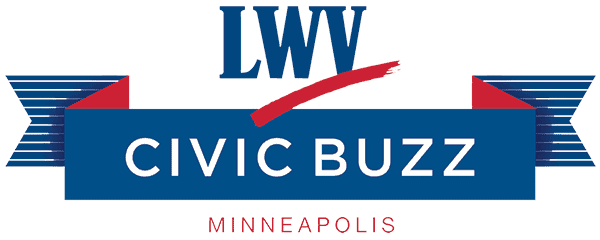 PUBLIC Speaker & Discussion Series
Interested in discussing local issues? Learning more city government actions? Join us for our community speaker series now via Zoom. A discussion with LWVMpls means all voices are heard. Our goal: everyone leaves the discussion with a broader understanding of the issues.
Affordable Housing in Minneapolis – What's Next?
Although Minneapolis has been growing, there has not been a concurrent growth in affordable housing stock. Between 2000 and 2014, the city is estimated to have lost 11,500 affordable units. Just to keep up with annual population growth production of affordable housing needs to at least triple.
The Minneapolis City Council put $40 million in the 2019 budget for affordable housing, the largest-ever single year investment in these initiatives. How will these monies be spent?
How can tenants' rights be protected?  Are changes needed in code enforcement, evictions, or access by those with a criminal record?
The LWVMpls focus on affordable housing in February is twofold: how the budgeted $40 million will be spent to provide more affordable housing in Minneapolis and protection of tenants' rights.
At Civic Buzz  on March 5, Andrea Brennan, Director of Housing Policy and Development, Community Planning & Economic Development, City of Minneapolis, will address how the $40 million will be used. She will elaborate on plans to finance the Affordable Housing Trust Fund, Stable Housing, Better Schools, NOAH – protecting naturally occurring affordable housing, and single family construction services.  
In her role as Director, Ms. Brennan establishes housing policy, finances and redevelops single and multifamily residential real estate to improve access to quality affordable housing for all Minneapolis residents. Prior to this position, she served as the Director of Community and Economic Development for the Dakota County Community Development Agency and Deputy Executive Director for the Washington County Housing and Redevelopment Authority.Andrea has a Master's Degree in Public Affairs from the University of Minnesota.  She serves as a board member of the Family Housing Fund and the Land Bank Twin Cities, Inc., and is a member of the Executive Committee of Heading Home Hennepin.
Eric Hauge, executive director of Home Line, a tenant hotline service in Minneapolis, will address protection of tenants' rights, meaningful Fair Housing protections, and issues around Section 8 housing voucher placement, evictions, and housing inspections. Mr. Hauge received his B.A. in Political Science and Peace Studies from Gustavus Adolphus College in 2003, later earning a Masters Degree in Public Policy from the Humphrey School of Public Affairs in 2009. His research at the Humphrey Institute involved analyzing Twin Cities metropolitan regional approaches to affordable housing planning and preservation.
These speakers should provide lively discussion of affordable housing. Join us for this conversation. Become informed. Take action.